Basic knowledge of wave
Generation and variations of waves
There are two types of sea waves: wind waves in irregular shapes that are generated by wind blowing and swells that are generated by propagation of wind waves and reach to calm area. Most of waves are formed with these two types of waves overlapped each other and dissipate the power when reaching a beach.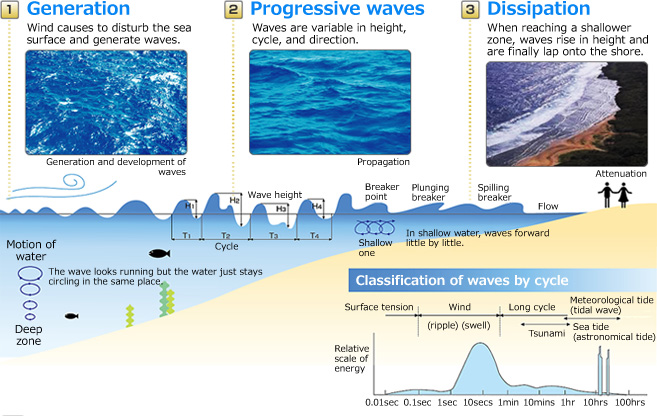 Observation of waves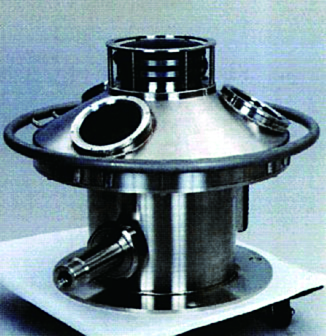 The waves, the tide level, and others are observed in each port. It is very important to know the wave height and the generation circumstance by the observations. Such observations are used as significant materials to construct breakwaters resistant to winter wind waves in the shore of the Japan Sea.